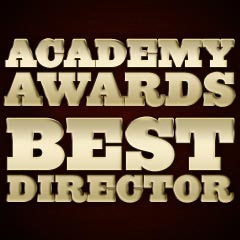 Just for fun, I've decided to post my picks for Best Director for the 2000's because those are the films I've seen the most:
Best Director:
2000: Steven Soderbergh for Traffic, Ang Lee is amazing, but Soderberg is simply brilliant.
2001: Peter Jackson, his acheievement was terrific.
2002: Rob Marshall, he really made Chicago soar.
2003: Undecided, both Jackson, Coppola, and Eastwood are all so great!!!
2004: Clint Eastwood, Million Dollar Baby is perfectly directed, if not perfectly written.
2005: Paul Haggis, I may be in a minority around here, but I love Crash, and his direction is fantastic. He gets incredible performances out of his cast and balances all the stories so well. But I need to rewatch Brokeback and Capote and see G.A.G.L and Munich.
2006: Alejandro Gonzalez Innaritu hands down. I still need to see Eastwood and Greengrass's films (Not to mention rewatch The Departed, but innaritu's work on babel is astonishing.
2007: Another undecided, but maybe I'd lean towards Anderson.
2008: Danny Boyle. Daldry and Van Sant are close-runner's up, but I think Slumdog was the film that benefited most from the directing. It was simply dazzling.
2009: I've only seen 2 (Lee Daniels for Precious and Jason Reitman for Up In The Air), and I make it a rule that I need to see at least 3 of the nominees in any category to make my pick.
So, tell me your picks! Your thoughts, do you agree/disagree with me? I'll probably publish a post on my original screenplay and adapted screenplay picks. I also could do profiles on any of these categories!